The Rad-97 Pulse CO-Oximeter®, also available with integrated NomoLine® capnography or noninvasive blood pressure (NIBP) measurement, offers advanced patient monitoring technologies in a compact, portable, and highly configurable standalone device.
Rad-97, which can be mounted on a mobile roll stand, is customizable, upgradeable, and incorporates advanced connectivity and data integration capabilities, allowing clinicians to tailor the monitor to best suit various clinical needs. Rad-97's sleek, responsive, and intuitive multi-touch display quickly provides clinicians with pertinent data gathered from multiple advanced monitoring technologies, offering a more complete picture of a patient's physiological status.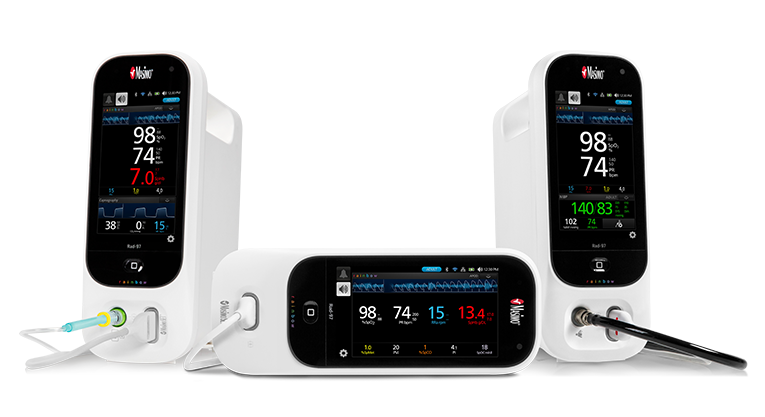 Pulse CO-Oximeter® with Noninvasive Blood Pressure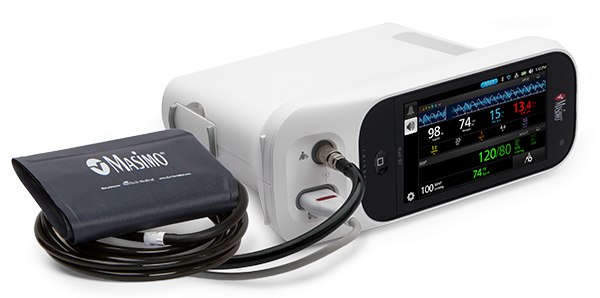 Customizable display allows for quick assessment of patient status and provides pertinent data at a glance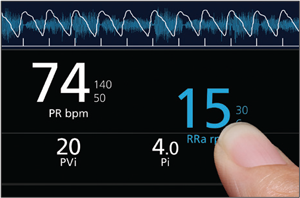 Featuring rainbow SET™ Pulse CO-Oximetry with Integrated Noninvasive Blood Pressure (NIBP) Monitoring in a Standalone Device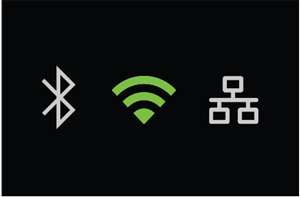 Connectivity solutions for electronic charting of patient data in the EMR, automated by Patient SafetyNet™* or Iris Gateway®
Upgradeable rainbow SET technology allows for continuous monitoring of multiple additional parameters
Spot-check blood pressure measurements can be taken at any time
Automatic Interval Mode routinely takes blood pressure measurements once every desired interval, eliminating the need to do so manually
Stat Interval Mode continuously measures blood pressure for a desired duration of 5 or 10 minutes
A More Complete Picture of a Patient's Respiratory Status.
Rad-97 with integrated NomoLine Capnography offers continuous oxygenation and ventilation monitoring with upgradeable Pulse CO-Oximetry in a compact, standalone device, providing clinicians with a more complete picture of a patient's respiratory status on a single display.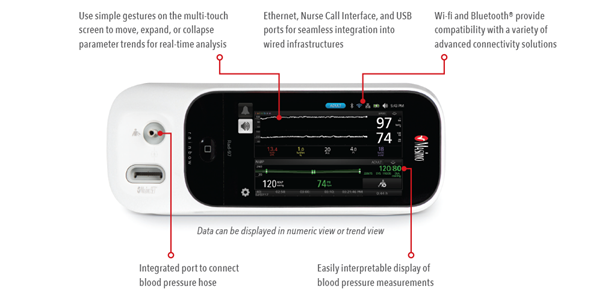 Upgradeable rainbow SET™ Pulse CO-Oximetry allows clinicians to customize patient monitoring to best suit clinical needs
Integrated capnography and acoustic respiration rate (RRa) offer clinicians the flexibility of choosing the most applicable respiration monitoring method for each patient
Patient SafetyNet enables continuous monitoring of multiple patients from a central view station, as well as mobile clinician notification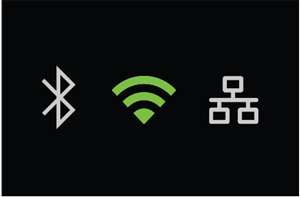 Connectivity solutions facilitate electronic charting of patient data in the EMR, automated by Patient SafetyNet™* or Iris Gateway™
Real-time EtCO2 waveform provides an easily interpretable display of capnography measurements
Customizable display allows for quick assessment of patient status and provides pertinent data at a glance
Light Emitting Gas Inlet (LEGI) indicator illuminates in different colors to provide visual indicators of capnography module status