The ERBEJET 2's user interface is simple to use. The parameters can be saved in 9 separate programme settings and changed in accordance with the particular signals. The water jet's impact is provided as minutely controlled phases that produce repeatable dissection outcomes. The setting can even be changed while activation is taking place.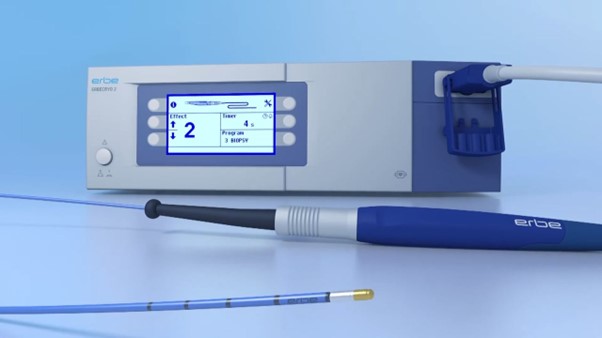 Simple, practical, and user-friendly system
Simple integration and system compatibility
May be utilised in conjunction with the VIO electrosurgical system
The surrounding tissue around the incision is unharmed by heat injury.
Exceptionally homogenous water jet; subtle, accurate, and repeatable effects
Integrated suction with specific run-on time adjustments
Foot switch with ReMode feature, allowing direct operation of a remote device from the operating table

* Kind to organs, nerves, and blood vessels

* Reduced haemorrhage and carefully managed bleeding

* High tissue selectivity during tissue layer formation and dissection

* Unnecessary elevation of high pressure to provide a fluid cushion

* Because irrigation and suction are linked, there is good view at the surgical site.

* Reduces overall wait time in the OR
The VIO 300 D/VIO 200 D provides the appropriate cutting and coagulation modes for optimum electrosurgical effects
ERBEJET 2 is the basic module for the hybrid technology. The waterjet is used for elevation and separation of tissue layers. Parenchyma can be dissected and vessels and nerves prepared
The ESM 2 suction module permits good visibility of the target site. Suction may be activated individually or automatically, i.e. synchronously with the waterjet.
Activation of the waterjet and change of program via footswitch
APC 2 for hemostasis of bleeding tissues and devitalization of pathological tissue